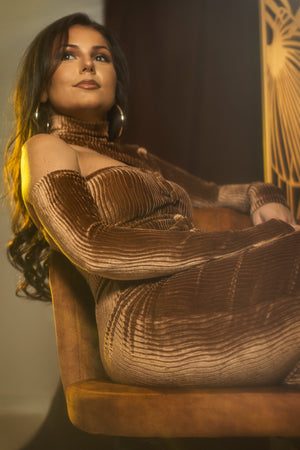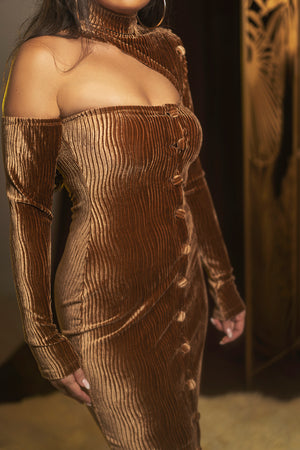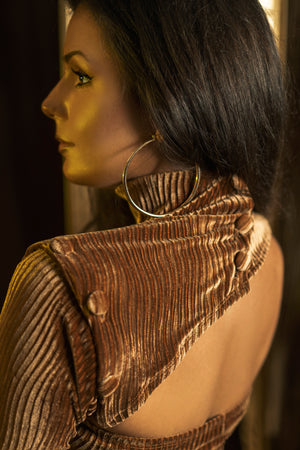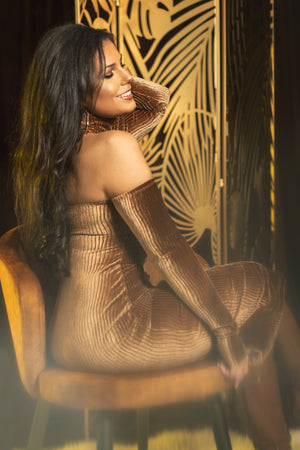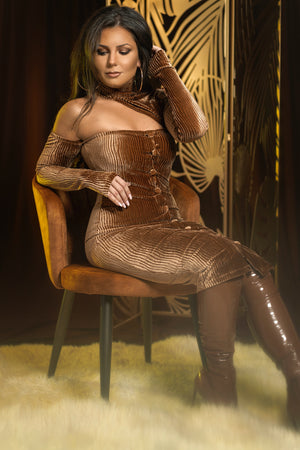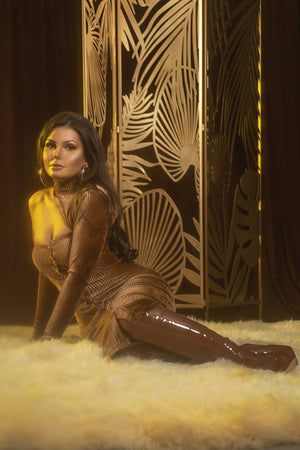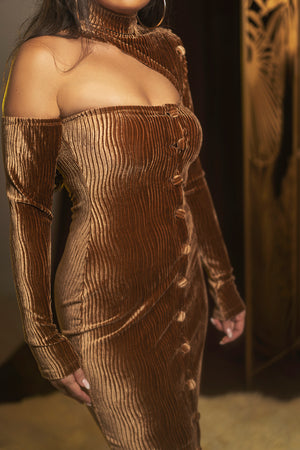 Delia - Cognac
Studio 7's Delia dress in the color Cognac, designed by Zem. The 70's inspired dress is asymmetrical with ribbed velour fabric, and it has buttons on the front, shoulder, and on the back of the turtleneck.
The Delia dress was made to hug your beautiful curves on a perfect night out.
Zem, 5'3, is modeling a size XS.
Designed and handmade in New York.
PROCESSING TIME:
Ready to ship
MATERIAL:
Ribbed velour, two-way stretch

AFTERCARE:
To keep your dress vibrant in color, we recommend hand-washing with very mild detergent and air drying. Please avoid drying in the light as this might alter the color of the dress.